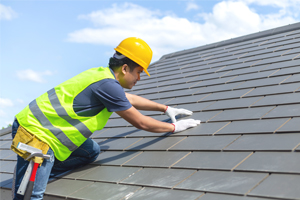 Replacing Broken Tiles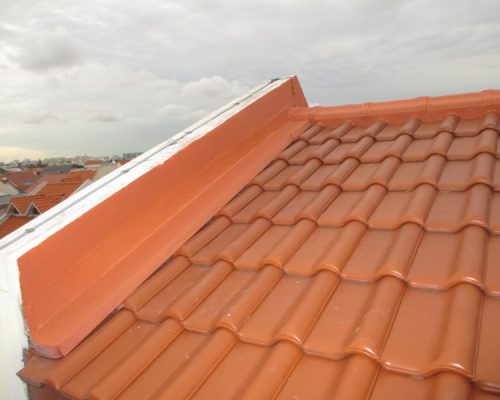 Tile Coating Restoration
Pressure Cleaning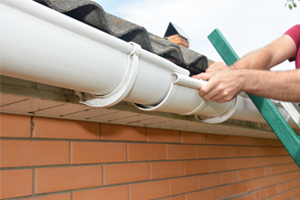 Roof Gutter Repair
Tiles are mostly manufactured with different materials like fire clay, stone, ceramic, metal or glass material and tiles range can be from Square stones to complex tiles. Commonly tiles are used for covering walls, floors or roof; on the other hand, tiles also made from some materials like mineral wool and wood which are used for wall or ceiling covering.
Roof tiles are usually made from materials which are available locally such as slate, concrete, plastic or clay and mainly considered to keep out rain and some clay tiles are also manufactures with water proof glaze and in number of shapes. Roof tiles are fixed by making a structure on roof and linked with nails. All tiles are typically fixed in parallel rows and every row partly covers the below row keep out rainwater and also provide weather protection at sides of buildings frame.
Rarely, roofs needs to be repaired before time comes to replace the entire roof tiles because of leakages. Generally these leakages are caused by any kind of crack on surface of roof or damages or shakes and the most difficult problem is to locate and fix the damaged or leaked area.
When it comes to health of your family and your house, a sound roof which does not allow cool weather, wind, rain and such unpredictable conditions keeps you warm and dry in all the seasons. If water seeps under roof tiles and rots the wood or ceiling beneath, an immediate action should be taken at once. A problem which appears to be minor might cause you to replace the complete roof and will cost expensive.
Condition of roof tiles is certainly damaged if it is more than 25 years old, requires to be replaced now. But if it is sound and you feel comfortable living inside, you can just repair it by yourself and save money.
The most common things which occur occasionally regarding roof tiles repairing are replacing the damaged ones, fixing the tiles by applying glue or any fixing material, or repairing the cracked tiles which provide path to water flow through ceiling.
Keep in your mind to repair roof tiles in a bright, warm, sunny day afternoon when it is lesser chance of cracking the tiles or you may fall. Never work on a roof in rain, hailing or in storm as it will be uncomfortable for you to repair.
Things to remember while fixing roof tiles:
Firstly, locate the tiles that need to be replaced and mark the places where only repair is required.
Use a perfectly working ladder and slide the tiles under one each other so that they get attached.
Be careful while disposing the waste tile and place the new one firmly so that it would not move from its place.
Place the new tile into the empty space. Snap the top and left tiles into place firmly.
Repeat the procedure until you get finished with all the tiles on roof.
And you will all done with the repairing of your roof tiles. It is advised to hire a roofing specialist and get yourself tension free.
Get A Free Quote
Fields marked with * are required